Eliminates far to near refocusing time. Allows NVG's to stay focused out to infinity with simultaneously clarity of near threats by flipping the cover closed.
The Hoplite replaces your existing dust cover and sacrificial lens.
Made in the USA | Patent No. 7,969,673
---

Aperture Active
Aperture Inactive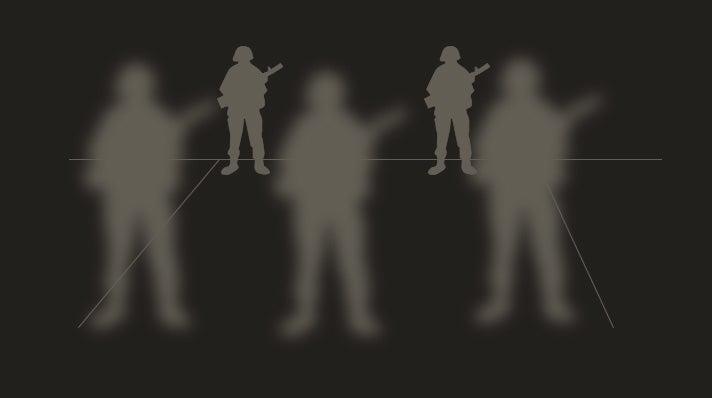 ---
Features
Tech Specs
Weight: .70 ounce
Length: 26 mm
Width: 55 mm
Depth: 15.9 mm
Material: Polycarbonate and 18-8 Stainless Steel
Available for these models:
AN/PVS-7 || AN/PVS-7B/D || ANVIS-9 || AN/PVS-14 || AN/PVS-15 || AN/PVS-18 || AN/PVS-31 || BNVD-G || AN/PVS-23 (F5050YG) || M944 Pocket Scope || NEPVS-14 || MUM-14
Where to Buy
All orders are processed through our partner Distributors.
***See List Below***
Contact us directly with any comments or concerns about our products.
Mon - Fri 9:00 - 5:00 PST
Office: 858-901-3091
Email: sales@phokusresearch.com

****NOTE****
This product is controlled by the International Traffic In Arms (ITAR) regulations and CANNOT be transported, sold, or in any way transferred outside the United States, or to a citizen of a foreign country without a license issued by the Department of Defense Trade Controls (DDTC). Information on the ITAR and DDTC can be found here:
DOD
Unit Purchase
Individual Purchase
Law Enforcement