Posted on August the 24th, 2013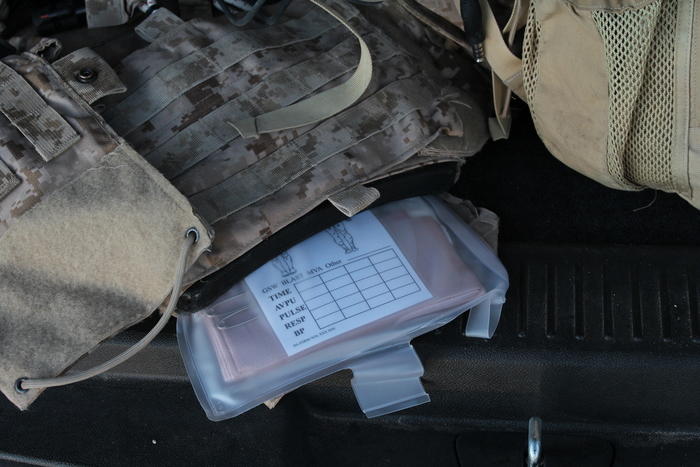 We have listened to your questions and our new User Guides answer 90% of everything we are asked.
The most frequent questions:
Q: Do I have to take the casualty's armor off to access the STK?
A: No. Most carriers it is plug and play. It is as easy as opening the bottom of your plate carrier.
Q: Is my plate going to fall out while removing the STK?
A: No. Not if you take 30 seconds and two pieces of Velcro to secure your plate into the carrier. We have found that this a good practice no matter what. It make sure that your plate is riding as high as possible and covering the most vital parts of your upper chest.
Q: What about taking the medical gear out of it original packaging, I have a med pouch that has sewn elastic loops keeping everything its original packaging and organized?
A: Those med pouches make the nurses really happy, look great and make a lot of sense in the environmentally controlled lobby of some hotel at Shot Show. Our experience of getting rained on, stuck in sand storms, patrolling through the most contaminated water on the plant, helo brown-outs, snow/mud in every part of our body and kit, and every other way the gods of combat have pissed on our heads laughing, those non-environmental sealed kits fail. The STK is not thin plastic - it is heavy-duty, medical grade vinyl by design.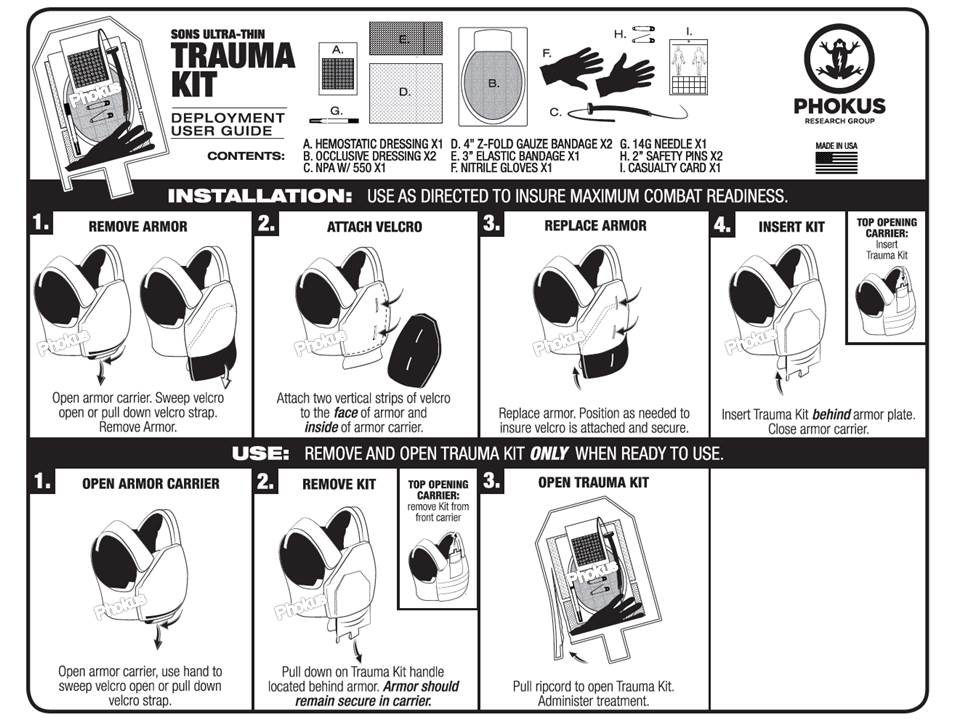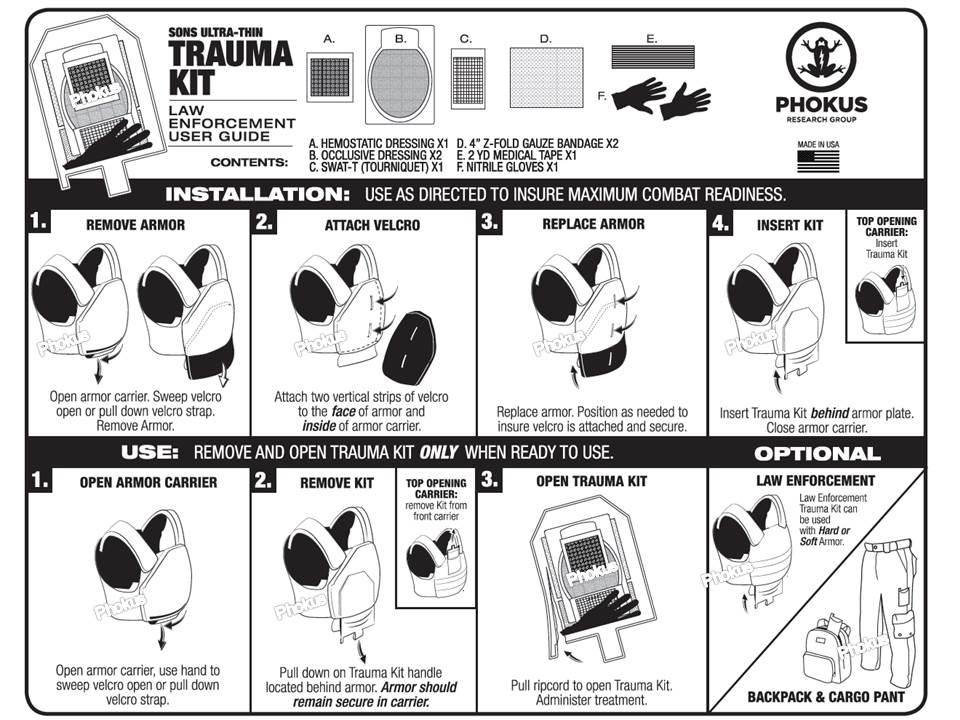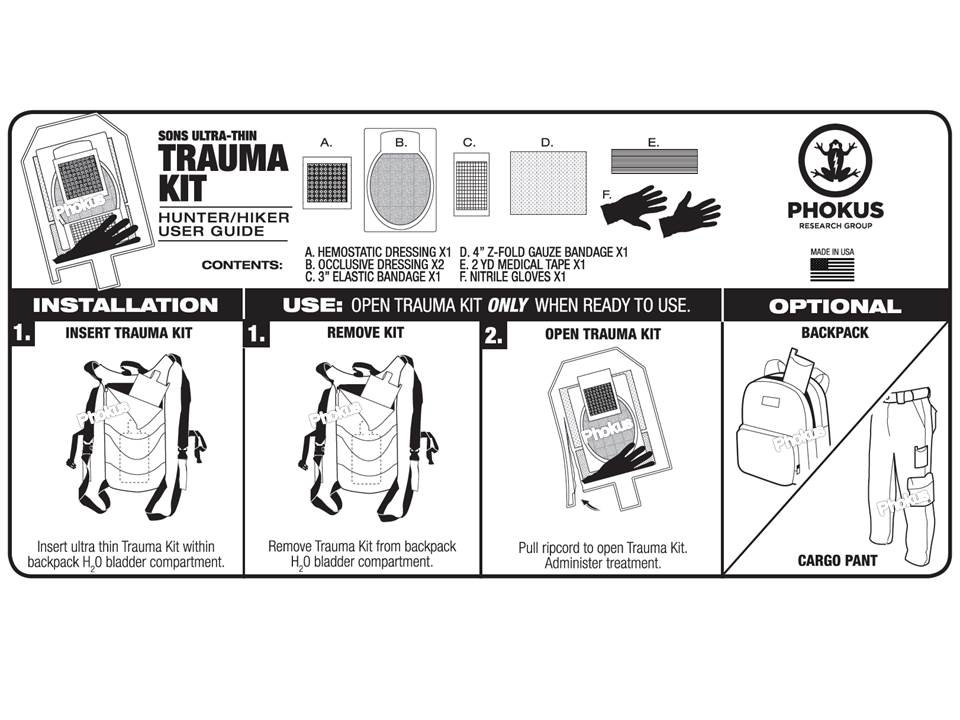 ---